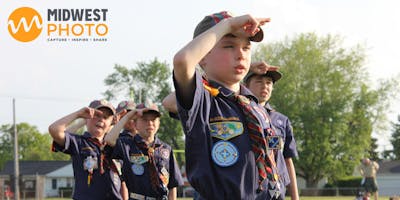 Scout Photo 101
Saturday, April 6, 2019 from 3:00 PM to 5:00 PM (EST)
More Information →
Are you a scout with an interest in photography? Our interactive course is a great way to start using a camera and earn that merit badge!
Learning photography can be confusing if you don't know where to start. Photo 101 is for any scout looking to improve their photographic skills and prepare for their merit badge . This class is designed to be hands-on, so bring your camera and notepad!
This class covers:
Safety considerations for photography

The basic parts of the camera

Working in different lighting conditions: natural light, artificial light, low light.

How to use ISO, Shutter Speed, and Aperture

Camera modes- How to use Semi-Auto modes and Manual!

Focal length, field of view, and lens terminology

Tips on composing your pictures

Interactive stations to practice your newfound skills

Digital workflow on the computer

Career opportunities in photography
CLASS PREREQUISITES: Prior to class, all scouts are asked to research:
The various genres of photography (landscape, portraiture, etc.). Please refer to number 8 of the Photography Merit Badge 

Career opportunities for photographers in 2018. Please refer to number 8 of the Photography Merit Badge
FAQs
This course is only open to current active Boy Scouts Members.
Looking for our standard Photo 101 class? Click here. 
How do I know if this class is the right class for my level of interest and/or expertise?
This is a class designed for the beginner. We break down the terminology and techniques of photography to enable photographers to fulfill their creative vision. That means that this class is also great for slightly more experienced shooters that would like to brush up on the basics of exposure, i.e; aperture, shutter speed, etc.
What can/can't I bring to the event?
Bring your camera and lenses to this class, as we will be showing everyone how to use their equipment during different sections of the class! Bring a notepad to take notes, also!
Is my registration/ticket transferrable?
You may request a refund up to two days before the class. For example, your class is on a Saturday, you have until the Thursday before to ask for a refund. Refunds requested the day before or day of the class, will be dealt with on a case by case basis, and are subject to processing fees.