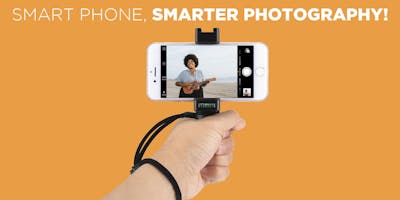 Smart Phone, Smarter Photography!
Sunday, August 25, 2019 from 1:30 PM to 3:30 PM (EST)
More Information →
Smart Phone, Smarter Photography! 
It's so much more than just an app!  During this class, Learning Studio instructor Mat Marrash will guide attendees through the options available to them for smartphone photography. This two hour interactive workshop will introduce students to those little extras that can take their smartphone photography to the next level. This class is for anybody working with their smartphone for photography and video.
We'll be covering: 
Grip -something to hold your smartphone for better stills/video
 
 
Lighting -ways to help your subject "pop" from the background
 
 
Natural Light Tips & Tricks
 
 
Extras for Video - audio and lighting considerations